A case for optimism #4
Everything that is not against the laws of physics is possible. Failure is just a lack of knowledge.
Welcome to Future Potentialis #4
I'm Andreas Freund. I'm exploring pressing issues in tech, science, and society with sources and inspirations to let you dig deeper.
Not a subscriber yet?
---
Readers of this newsletter will know that I am optimistic that we can tackle the coronavirus crisis and on humanity's future in general. Recently, however, I hear very pessimistic outlooks from friends and family not only regarding the pandemic but even for civilization because of climate change and an ever-looming nuclear war. 
This post is heavily influenced by David Deutsch's excellent book "The Beginning of Infinity." It had a huge impact on my worldview, especially his plea for optimism in Chapter 9.
Humanity was always facing doom unless it solved certain problems in time and always faces the problem of how to plan for an unknowable future. Much like Deutsch, I want to argue that innovation and knowledge creation will come for our rescue.
Of all civilizations in history, the overwhelming majority have been destroyed, some by diseases, some by natural disasters. Had they possessed a little additional knowledge, such as improved agricultural or military technology, better hygiene, or better political or economic institutions, virtually all of them could have been saved.
Long before economist Thomas Malthus postulated in 1798 that food production will be unable to keep up with population growth, civilizations starved because of what they thought of as 'natural disasters' like drought and famine. But it was really because of what we would call poor methods of irrigation and farming – in other words, lack of knowledge.
We, too, are not aware of presently existing problems. For example in the sixties, global warming was not widely recognized as a problem, leading to this advertisement in 1962 Life magazine: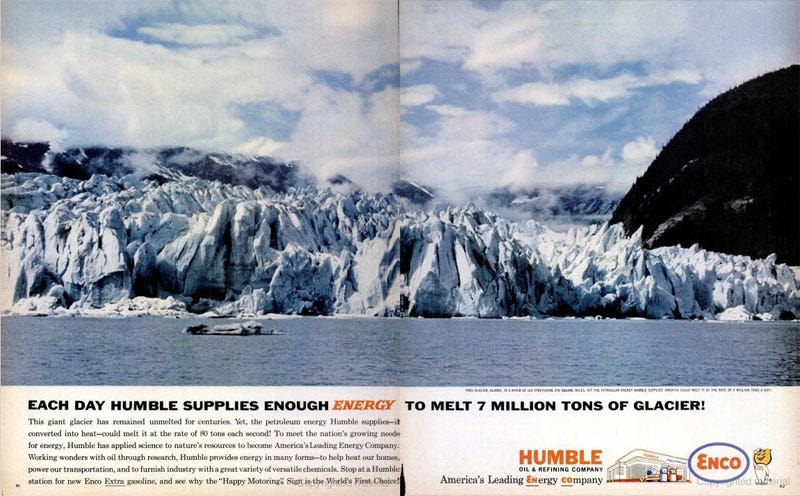 Along with this goes, of course, the regrettable trend of people forgoing children because it supposedly makes climate change worse. In my view, this is a grave fallacy. The effects of a child on the environment at present-day standards are easily calculated, but what that person would contribute to the solution of the resulting problems is unknowable. More so, the future of civilization is unknowable because the knowledge that is going to affect it has yet to be created. I would even extend that thinking to not forgoing air travel to faraway countries, as these quite often profoundly shape worldviews and life trajectories. 
Sometimes, of course, we don't make the progress we excepted: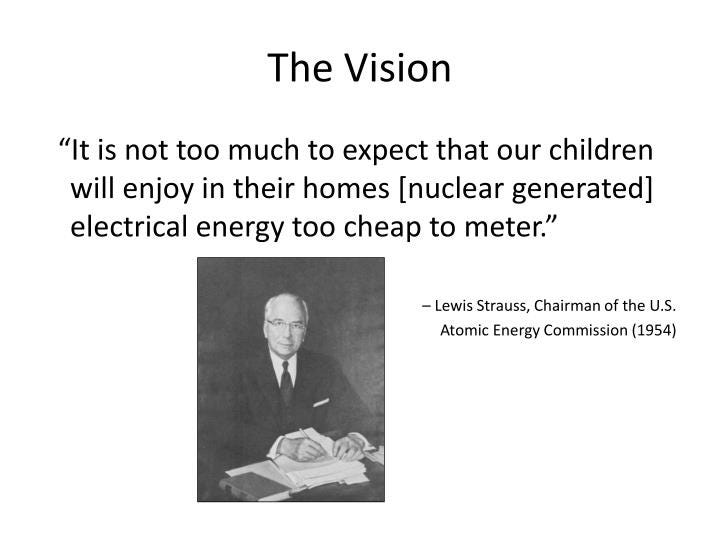 If properly processed, such erroneous predictions are nothing to fret about. Knowledge is created in making a continual stream of errors and correcting them.
One just has to seek a good explanation by critically examining what has gone wrong, what would be better, what effect various policies have had in the past, and would have in the future. 
Popper applied his 'how can we detect and eliminate errors?' to political philosophy by asking how can we rid ourselves of bad governments without violence?
Rulers and policies are always going to be flawed and problems are inevitable. But improving upon them is possible: problems are soluble. An optimistic civilization is open and not afraid to innovate. It sees failure as an opportunity for further progress.
For me the most striking testament of humanity's progress can be seen in Yuval Harari's "Sapiens- A Brief History of Humankind":
"In the year 1500, there were about 500 million humans in the world which produced goods and services of about $250 billion in today's dollars and consumed about 13 trillion calories of energy per day.

Today, there are 7 billion humans on earth, the value of a year of human production is close to $60 trillion and we consume 1,500 trillion calories a day. (Let those figures sink in for a minute: human population has increased fourteen-fold, production 240-fold, and energy consumption 115-fold.)"
So even if progress with today's problems, namely finding a vaccine against the Coronavirus, might seem to stall we can at least cling to the fact that there is no such thing as an incurable disease: A sick person is a physical object, and the task of transforming this object into the same person in good health is one that no law of physics rules out. Hence, achieving such a transformation – that is to say, a cure is possible -it is only a matter of knowing how. So I fully agree with Popper that in the meantime, we have the duty to remain optimists:
The possibilities that lie in the future are infinite. When I say 'It is our duty to remain optimists,' this includes not only the openness of the future but also that which all of us contribute to it by everything we do: we are all responsible for what the future holds in store. Thus it is our duty, not to prophesy evil but, rather, to fight for a better world.

Karl Popper, The Myth of the Framework (1994)
---
I also want to share this optimistic story from David Deutsch's "Beginning of Infinity".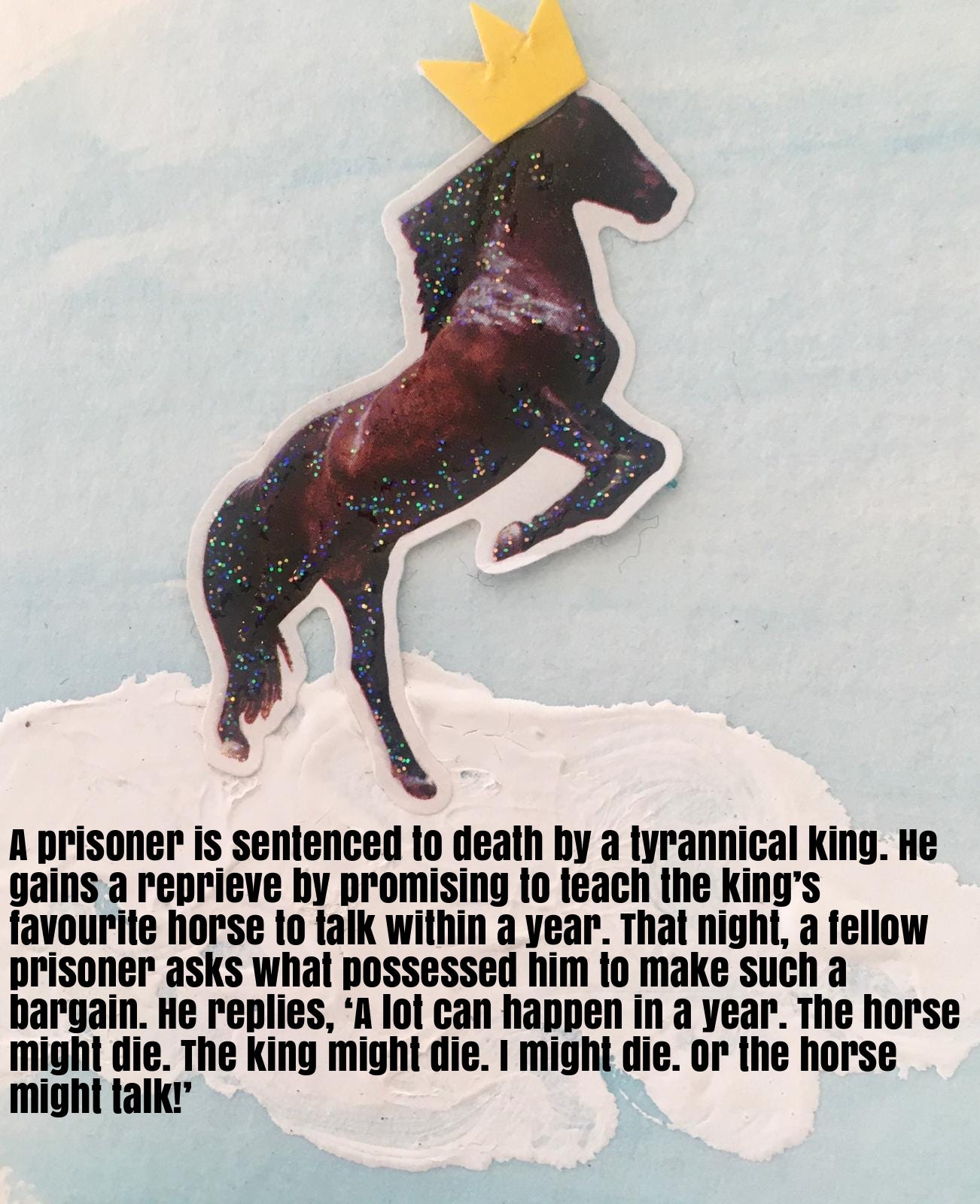 Thanks to Lisa Nolte for the illustration of the story, as well as for her input and feedback.
Thanks for subscribing to Future Potentials. This post is public, so feel free to share it.